The Trailer for Volume 1: The Holiday Spirit: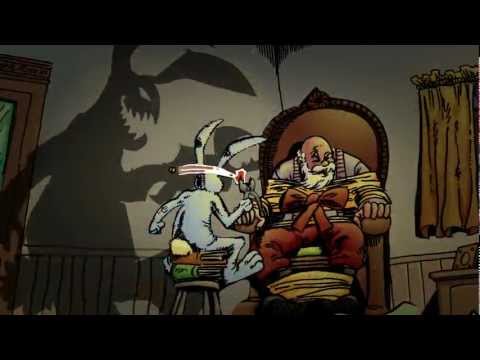 New Readers:
"Holiday Wars" is a long form story. This means it's best to start reading from the beginning with "Volume 1: The Holiday Spirit."


There are several ways to do that but the easiest is by going here and reading it online for free. You can also support us on Kickstarter and pre-order a physical copy of the printed graphic novel.
Once you've finished the first book, checkout "Tales of Holiday's Past."


"ToHP" is a series of short stories set in the world of "Holiday Wars," but instead of focusing on Tegan it is centered around the supporting cast. Some of the tales stretch all the way back to the middle ages and some take place right before the start of the main storyline.
After that you are ready to start reading "Volume 2: Winter's Wrath."


After you are caught up on the story, remember to check back every Monday, Tuesday, Thursday, and Friday for a new update. You can also subscribe to our RSS and our Facebook Feed.